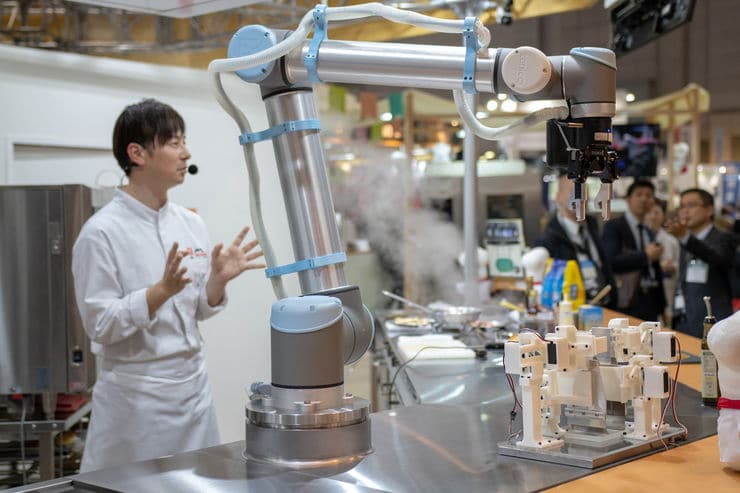 - Movie -
The chef and the robot work together on a dish
This robot is designed to assist the chef by grilling the burger patty or helping him/her finish a dish. It's a demonstration of a concept that was exhibited at the International Hotel & Restaurant Show 2019 and is not on sale.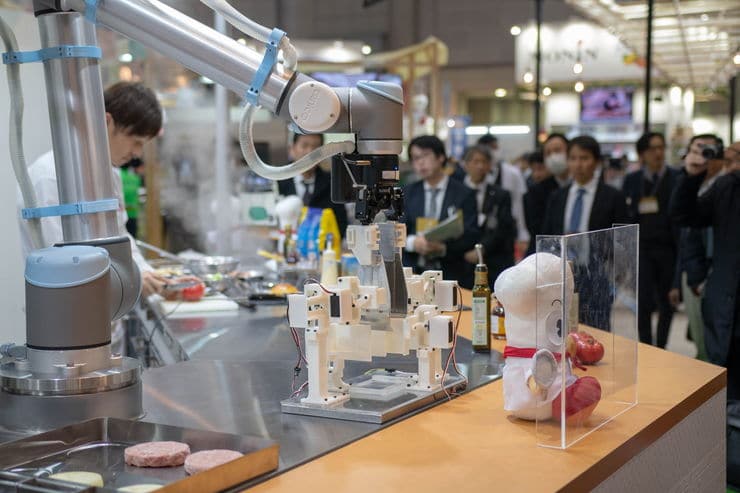 Handling multiple tasks
The robot is capable of multitasking. In this demo, it grilled burger patties, turned them at the right timing, placed the patties and onions on the buns, took out plates and tools from the shelf, took out ingredients from the fridge, switched its own hand to a spatula and back, drizzled olive oil on pasta, etc.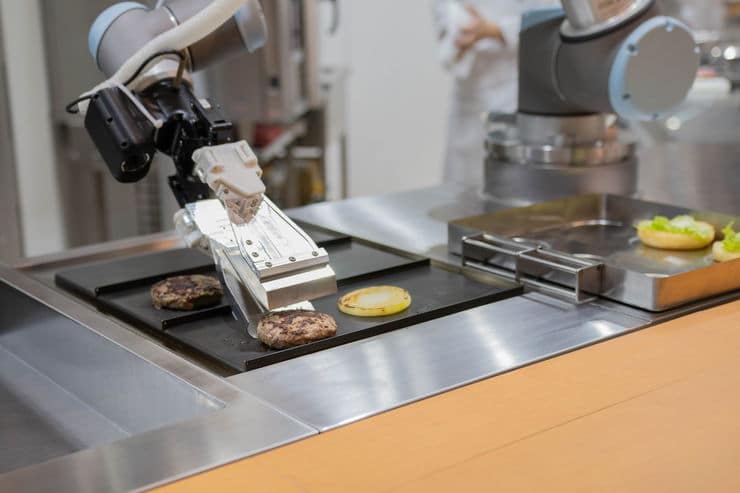 Continuous learning to improve precision
There is an onboard camera on the arm to capture images and recognize what's happening around the robot. This is the key to grilling ingredients and handling tools. Machine learning is also used to let the robot learn different situations and do things better and better.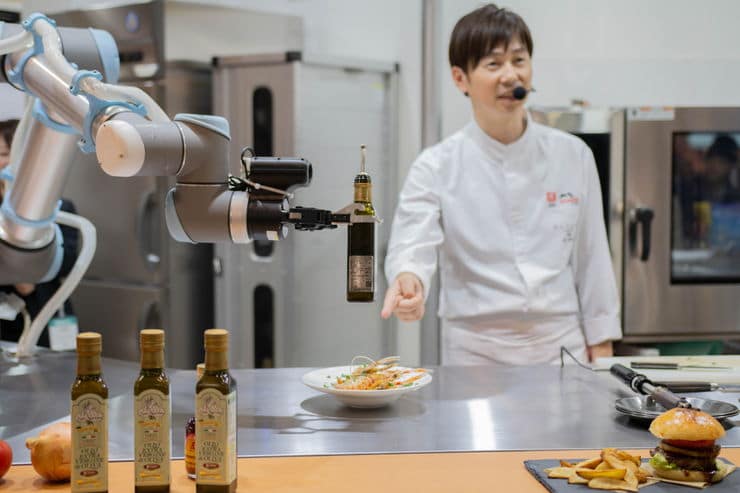 To a society where people and robots work together
Robotic assistance is gradually becoming present in our society. There are many repetitive, fixed processes in the kitchen too, and in many cases, robots are better at those than humans. Once those troublesome tasks are taken care of, we think we can provide solutions to worker shortage problems and also focus on developing more fun and entertaining robots.