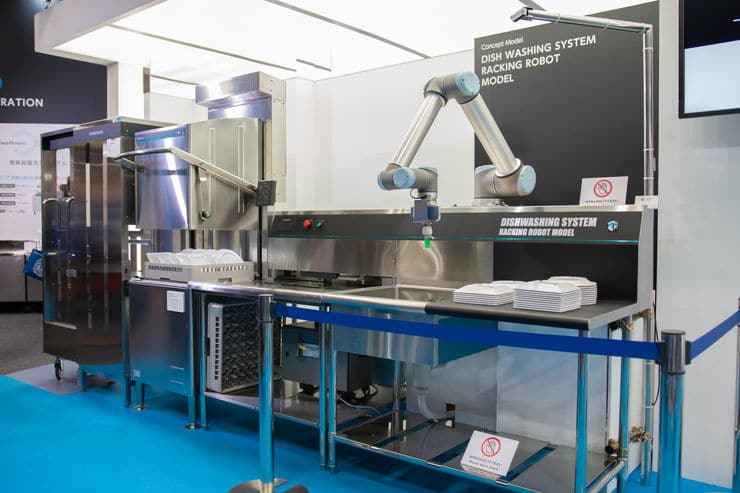 - Movie -
Fully automated processes around the dishwasher
Dishwashers are commonly used in restaurants to "wash dishes", but the truth is, people have to soak the plates in water and pre-washed them by hand before putting them into the machine. You can't actually put the used plates directly into the washer. This robot is developed to fundamentally solve that problem by automating the pre-washing process. The robot arm grabs, pre-washes and places the plates on the rack. Once that's done, it pushes the rack into the dishwasher.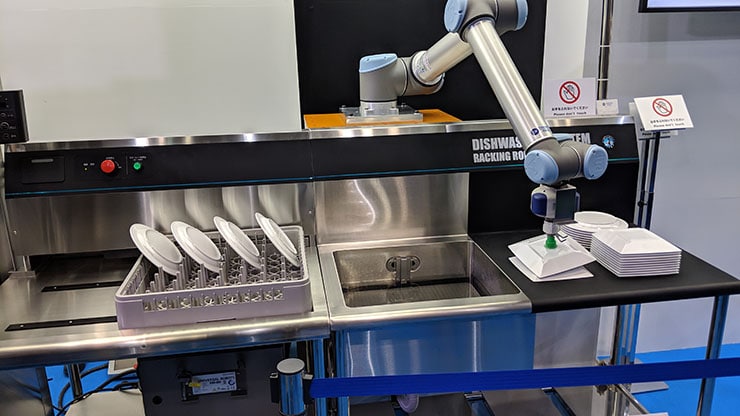 Dishwashing isn't very pretty
No one really likes to wash strangers' dishes. After throwing out whatever that's left on the plates in the garbage bin, workers have to directly use their hands to wash. It's a simple process, but we still largely rely on human workforce to get this job done. We aim to provide a more human-friendly solution with robotic systems.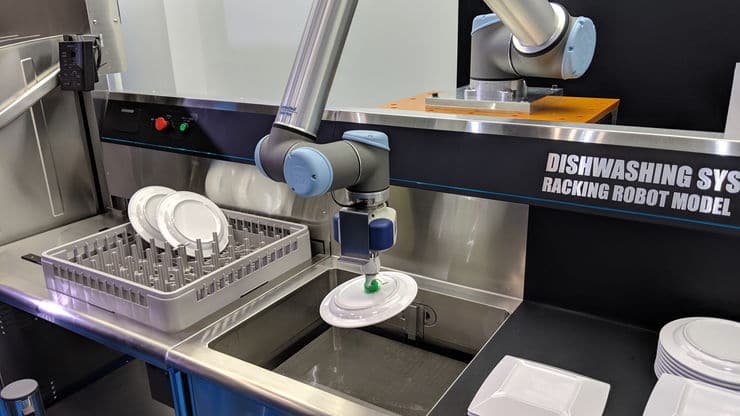 It's not the newcomer's job anymore
Who is usually assigned to do the dishes? Newcomers. This is, however, often the reason why workers choose to leave the job. So here we are to solve this problem with our robot. Free from the stressful task, restaurant staffs can focus more on how to increase sales, spend more time coming up with delicious recipes and interact more with the customers to create brighter atmosphere.