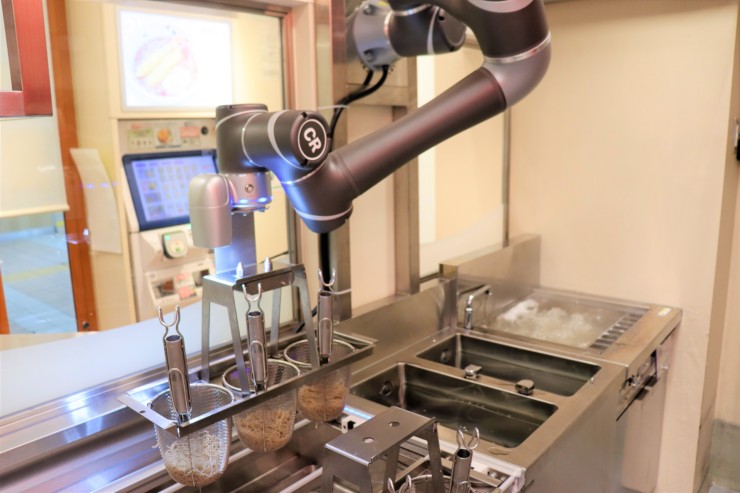 Positioning within the organization
This job will be in charge of all development and quality assurance related to robot hardware. We are looking for those who like manufacturing, have made machines, and have been involved in mass production design! 
Business summary
As a food tech startup, our company develops robot systems to solve social issues such as shortage of labor, heavy workload, and non-contact service in the food service industry. Currently, we have joint research with Tokyo University of Agriculture and Technology, and there are many foreign employees working in the company. It is a very lively workplace where you can see English everywhere. We are also engaged in joint research with NEDO and AIST. 
Job details
・Lead the engineer team and work appropriately with the sales team,responsible for product quality, cost and delivery.
Put abstract requirements into concrete design specifications.

Efficient process execution from prototype to commercialization, taking into consideration cost, quality, and various regulations.

Execution of mass production design.

Risk assessment for product quality improvement, planning and execution of evaluation test.

Development and management of parts, assemblies and supply chains.

Electrical equipmentandmachine assembly work.
Ideal personality 
Those who can sympathize with and realize the company's vision, mission, and values.

Those who can work flexibly without being bound by the division of roles, create their own path toward their goals.

Those who can take responsibility and persistently implement different methods.

Those who can manage the progress of things while paying attention to details.

General learning motivation to tackle new fields outside of your specialty.
Required qualifications / skills / experience 
Experience involved in the commercialization process.

Management skills to lead a team (problem-solving ability, structural thinking ability, communication ability).

Knowledge of hardware design and production operation processes.

Knowledge related to cost control and cost reduction for mass production.
Welcome qualifications, skills and experience 
Experience in project management.

Machine: CAD, 3D printer usage experience, sheet metal design experience.

Electricity: Electronic work experience with Raspberry Pi, Arduino, .

Experience in electrical circuit design, board design, ordering, and mounting.

Experience in PLC and programming.

Robot integration experience.

FA industry experience.
Languages:Business level in English and Conversational level in Japanese (N2)
Location: Tokyo, Japan
Interview process 
CVscreening (1-2 days)

 

HR casual online meeting(30 minutes)

 

Manageronline interview (30 minutes)

 

Webtest and technical task (1-2 weeks) 

 

Assignment screening(1-2 days)

 

Final offline interview and workplace tour (2 hours) 

Reference check(15 minutes) 

 

Offer meeting
Please apply from the entry link below.