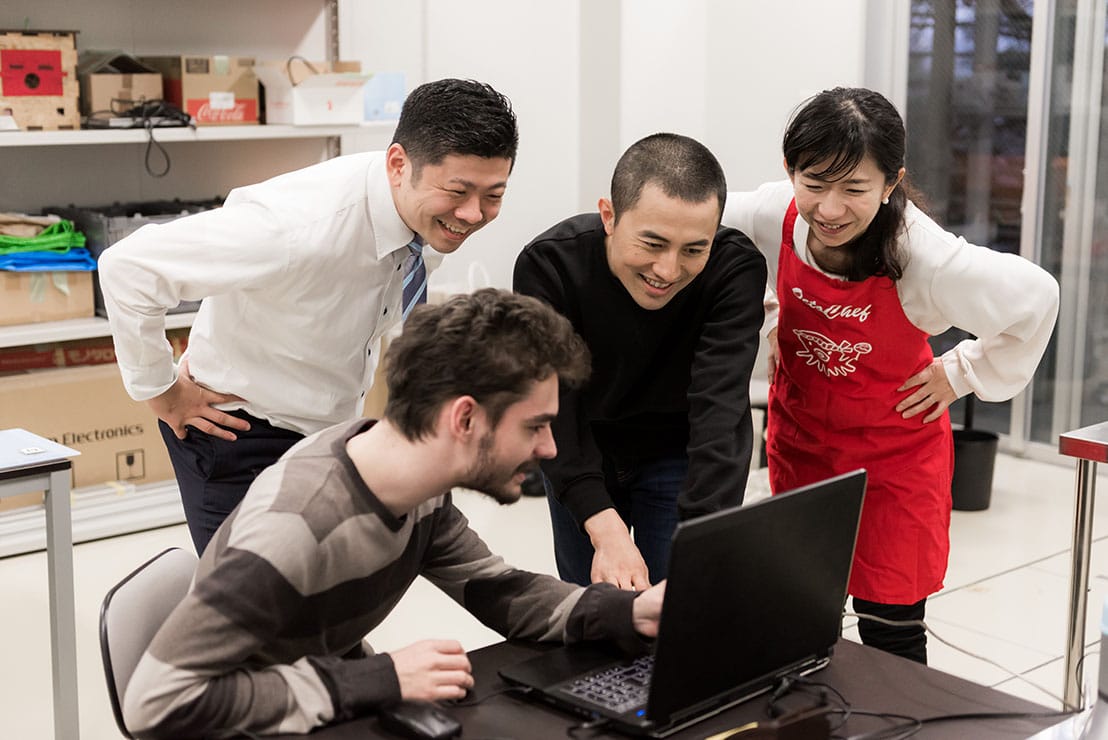 Job title
Customer Success Specialist
Overview
"We innovate kitchens with robotics and contribute to resolving the worker shortage problem in the food industry"
In Connected Robotics, we develop robotic systems to help people cook and wash dishes in restaurants and homes.
The goal of customer success here is to ensure customers achieve their desired outcomes using our robots, to find touchpoints to close sales and to maximize customer value after delivery.
Customers in the food industry face various challenges. As a customer success specialist, you will need to look at the essence of the issue, explain the pros and cons of introducing robots at the site, determine necessary updates to make the robots more useful. Your job is to carefully listen to the customer and understand the circumstances and needs to provide meaningful solutions.
We receive inquiries from large corporations operating multiple branches. It's also an important part of your job to manage tasks from taking orders to delivery and to align schedules between development and clients.
If you can constantly manage multiple tasks and actively communicate with people inside and outside of the office, this should be a perfect role for you.
Office location
Nokodai Tama Koganei Venture Port 2-24-16
Nakacho, Koganei-shi
Tokyo, Japan
Nearest station: JR Higashi-Koganei station (7 mins. by walk)
Salary
Will be determined according to experience, background, skills and abilities of the candidate.
Benefits
Minimum 118 days off work annually, including weekends and 14 special paid leaves
* Japanese national holidays are working days in our office, but instead we offer 14 special paid days off on top of regular annual paid leaves. Unlike other developed countries, it's rare to find companies that let you take longer vacations in Japan, but we chose this system because we want our employees to rest well.
* 10 annual paid leaves will be added on top of the above days once you've worked here for more than 6 months. The number of these annual paid leaves will also increase as you stay with us longer.
Commuting expenses covered (a max. limit applies)
Social insurances covered
Rent assistance available (Owned houses are excluded. Some restrictions may apply.)
Unlimited Takoyaki and soft serve available during development periods
Gym and pool in front of the office (200JPY/h)
Pick any computer you like for your job
Free coffee
Skills, experiences and knowledge
Minimum qualifications
3+ years of experience as sales specialist
Ability to solve problems, manage tasks and multitask
Who you are
Curious, patient and creative, always eager for improvements.
Language skills
Native in Japanese (JLPT N1)
Excellent command of the English language as you will work with your colleagues in English
Selection process
Casual interview
Skill and aptitude evaluation
Reference check
Final interview
How to apply
Please apply from the link below.